In a sea of options, what Ecommerce accounting services are good?
In this post, we're going to summarize ten of our top ecommerce accounting services picks for you to consider.
InDinero is a financial team made up of remote and in-house workers. They have CPAs, CFOs, Controllers, bookkeepers, and more that provide a full suite of financial services. The mission of inDinero is to help businesses flourish by making financial management simple and providing actionable insights. 
They offer:
CFO Services – expert advice, financial planning, budgeting, forecasting, and cash flow management

Accounting & Bookkeeping Services – Numbers, insights, and analysis 

Tax Planning & Filing – Minimize liabilities and stress with their comprehensive tax services 
Check out the inDinero pricing page to see their full offers and custom plans. 
1-800Accoutant is the largest virtual American accounting firm servicing small businesses.   Their goal is to equip small businesses in all industries with the financial expertise they have gained from working with larger companies. 1-800Accoutant solutions pair CPA expertise with powerful tech. 
Their suite Ecommerce accounting services help you 
Maximize tax savings and refunds with more than $12,000 saved on taxes in a year. 

Run payroll and benefits easily

Save valuable resources and concentrate on your business through professional bookkeeping 

Know more about your financials with a dedicated CPA
Check out their free and paid plans on the 1-800Accountant pricing page. 
Paro is a platform created to help businesses and professionals achieve long-term career goals. Their model pairs proprietary AI tech and industry expertise to provide new growth opportunities. Paro business solutions allow for faster problem-solving and better planning for the future. 
Their services include:
Access to the top 2% of Business Financial Professionals

Match with an expert faster than other services with proprietary AI talent matching 

Ecommerce Accounting Services  (with Bookkeeping )

Business Systems and Process Solutions

Strategic Advisory

Financial Planning and Analysis

Audit and Assurance 

Tax Services

Vertical Solutions 
Bench is one of the most popular accounting services for Ecommerce business owners. They make mastering your financials easy with tools and affordable. Their goal is to be a platform that provides financial insight and peace of mind simultaneously. They want to improve people's quality of life by allowing them to focus on what they care about in their business. 
Bench solutions include: 
Financial software – Optimized and easy financial management 

Dedicated bookkeeping with a team of financial experts 

Financial reporting – Stay on top of things with monthly financial statements, overviews, and actionable insights 

Real-time financial data and insights 

Tax prep and filing – Their Premium plan gives you access to expert tax prep, filing, and year-round tax advisory support.
Visit the Bench pricing page for more info. 
Pilot is the largest accounting firm for startups in America and is trusted by thousands of companies. Their end-to-end Ecommerce accounting services scale with your needs whether you're just getting started or have grown to an established company. Their focus is providing the best-tailored customer experience possible with expert teams and a seamless, integrated platform. 
Pilots services involve:
Bookkeeping – Orderly books and accurate number-crunching with triple-checked financial statements.

Tax Preparation – Get professional tax help with your income tax filings, 1099s, and more. 

CFO Services – Get the guidance you need for budgets, metric tracking, funding, and more. 

R&D Tax Credit – A unique service for R&D heavy companies. They handle tax claims for you. 
Learn more on the Pilot pricing page. 
Merritt Bookkeeping is a professional bookkeeping service for people who need the bare essentials. They typically serve US-based small businesses but their clientele includes all sorts of industry types, business and team sizes, and incomes. They tailor accounts to your business using the categories you specify. 
What you get:
Automated monthly bank reconciliation 

Bookkeeping in Quickbooks – Includes Quickbooks setup if needed

Financial reporting through email – You can review this through their custom interface. 

Same-day replies for any reporting inquiries

Can directly communicate with your CPA and provide all the info they need

Discounted catch-up work

90-day money-back guarantee
Merritt's pricing is a flat rate of $190/month. 
Bookkeeper.com has been in the industry for over 30 years. They are a godly company whose mission is to improve the lives of small business owners and workers alike. Their cost-effective, flexible solutions align with their goal of making bookkeeping and accounting attainable for all. Their team of accountants and bookkeepers will partner with you and get to know your business comprehensively. They care about you and your business and are available to answer any questions you may have.
The Ecommerce accounting services include 
Online Bookkeeping

Financial Statement Preparation

Streamlined Bill Pay

Full-Service Payroll

Financial Planning and Investments – As well as a full range of other planning services

Audit Assistance

Budget Preparation

Tax Preparation and Advising – Including tax return management

Business Advising
Take a look at the Bookkeeper.com pricing page to get a full view of their offerings. 
8. BKE (formerly Bookkeeper360)
BookKeeping Express is a professional outsourced bookkeeping service. They were created to help small businesses with affordable financial help. They want to make those back-office procedures easier for clients. Now they have expanded to offering full Ecommerce accounting services for mid-sized businesses. 
What you get with BKE:
A dedicated BKE team with deep industry knowledge

A suite of tools and software for optimized financial management

Accounting System Set Up

Bank Account Reconciliation

Bookkeeping and Accounting 

Monthly Financial Reporting – Access a dashboard and analytics for real-time insights 

Catch Up and Clean Up Bookkeeping-Reconcile accounts, Bring everything up to date, and Correct Discrepancies

Bill Pay/Entry – Accounts payable management

Tax Filing Services – Tax prep, filing, tax returns, full compliance 
To see their value-oriented plans, check out the BKE pricing page. 
Xendoo was created by a small business owner to provide owners with financial peace of mind. Their team of tax experts and bookkeepers provides comprehensive and specialized services for your financial success. Xendoo's technology makes their team 10x more efficient in serving small-mid-sized businesses. 
The solutions that Xendoo offers include:
Bookkeeping – A dedicated bookkeeper that reconciles monthly 

Tax – You can be assured that you are always tax-ready and compliant. For an additional fee, they even offer Tax Guidance plus Annual Federal and State Tax Return 

Catch Up – If you've fallen behind on your books they can get you accurate and up to date 

Fractional CFO Services – This is an add-on service if you need expert guidance and strategy for making informed decisions. 
Learn more about these services on the Xendoo pricing page.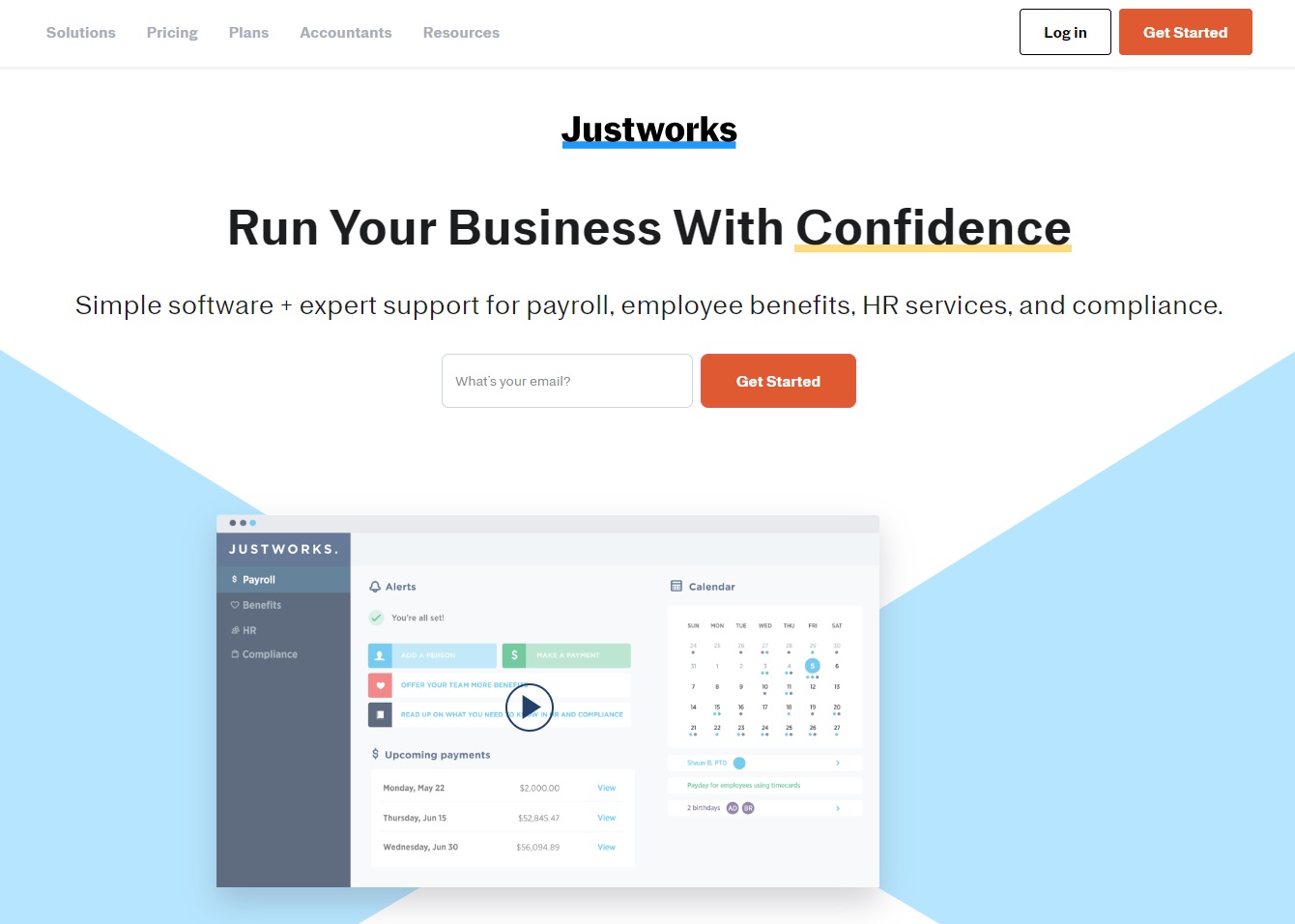 Justworks is a unique entry on this list as they offer more than just Ecommerce accounting services. On top of payroll services and compliance support, they also offer employee benefits and HR services. Justworks is about handling busy work so that you can pursue your passion. They also want to make sure your team is happy so you can work better together towards greater goals. 
What do you get with Justworks?
Payroll Services – Online payroll includes benefits deductions, tax withholdings, payments to vendors and contractors, and the option for time-tracking integration. 

Employee Benefits – Take care of your team and access more affordable benefits deals. These include 401ks and insurance (medical, dental, vision). 

HR Tools – Access integrated HR software to better manage your team. 

Compliance Support – They can help report and remit your federal, state, and local payroll taxes, and file W-2s and 1099s. 

24/7 support is always at the ready to help 
Check out their plans on the Justworks pricing page. 
Frequently Asked Questions
What are the different methods of accounting?
The methods of accounting are based on when revenue is recorded. The two methods are cash and accrual. If it is recorded the moment you receive or pay money, it's a cash basis. If you record it the moment you receive a bill or issue an invoice to a client, it's accrual. You can also think of accrual as a credit basis system. Learn more about the differences between cash vs accrual methods of accounting.
Should I hire a professional accountant?
Professional accountants are valuable if you want to free up your resources, save money in the long run, get more organized financials, and let someone else manage the tax stress. 
What software can I use for accounting?
Quickbooks and Xero are two that we recommend. Learn more about these options and more  in our article on the "6 Best Accounting Software Picks for Ecommerce Companies"
Can I do my own accounting?
Sure, you can! DIY accounting is even recommended for businesses that are just starting out and don't have a lot of transactions to record. However, when your business grows, we do recommend hiring a bookkeeper and considering one of the accounting services on this list. 
What Is EcomBalance? 
EcomBalance is a monthly bookkeeping service specialized for eCommerce companies selling on Amazon, Shopify, Ebay, Etsy, WooCommerce, & other eCommerce channels.
We take monthly bookkeeping off your plate and deliver you your financial statements by the 15th or 20th of each month.
You'll have your Profit and Loss Statement, Balance Sheet, and Cash Flow Statement ready for analysis each month so you and your business partners can make better business decisions.
Interested in learning more? Schedule a call with our CEO, Nathan Hirsch.
And here's some free resources:
Final Thoughts on Best Accounting Services
There you have it! Believe it or not, you can take control of your finances by handing them over to someone else. A professional accounting service has the tools, resources, personnel, skills, and experience to take your financial management to the next level. Why not go and check them out for yourself?