We put together this brief QuickBooks Online pricing guide because we know that you all like to have an idea of what you're getting into before you commit. We hope it helps!
What Is QuickBooks Online (QBO)?
QuickBooks Online by Intuit is one of the top-rated and used bookkeeping and accounting software tools for all your financial management needs. It's great if you want to work with a bookkeeper or accountant on a regular basis. This cloud-based solution means that there's no installation required. You can also access it anywhere there's an internet connection. QuickBooks Online pricing is based on these advantages. In addition, this tool will save you valuable time performing finance-related tasks and processes. 
Some of these tasks include: 
Tracking sales and cash flow

Sending estimates and invoices

Managing your suppliers and customers

Simplifying tax returns and keeping an eye on your tax needs

Budgeting, planning, and forecasting 

Analyzing business performance 
Which Types of Businesses Use QBO?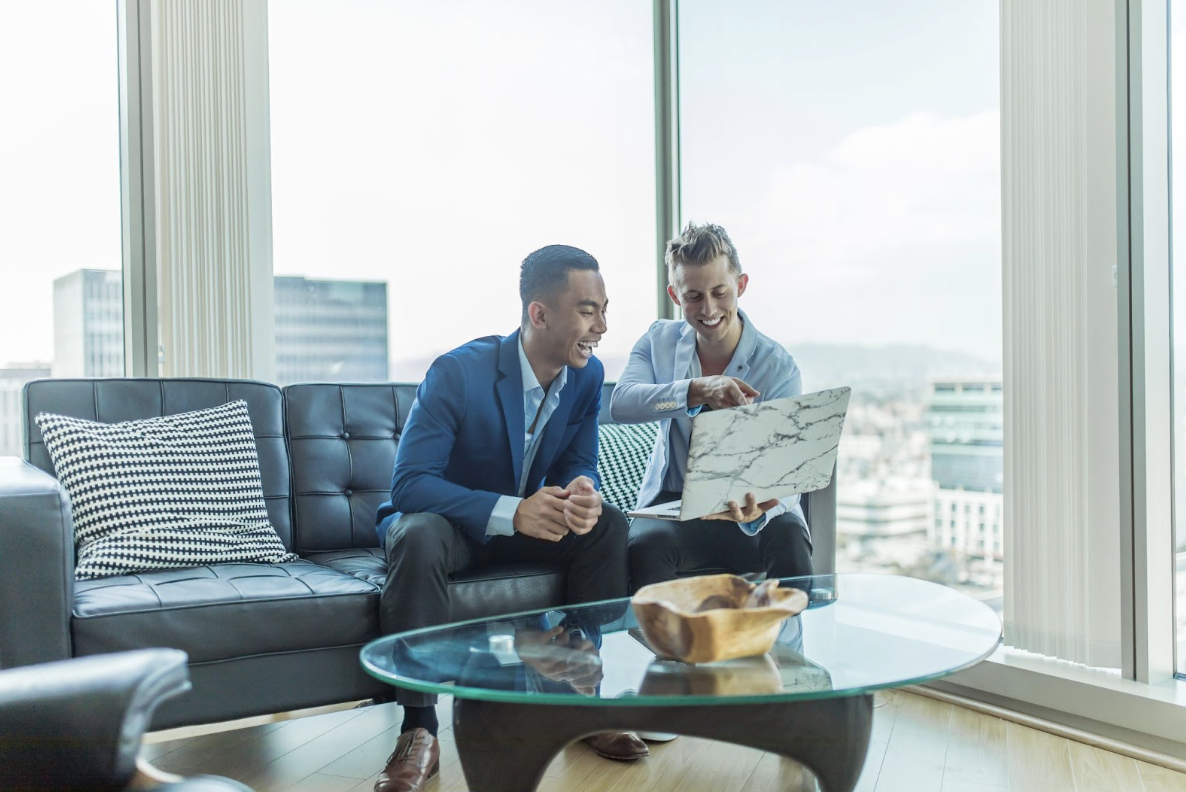 QuickBooks has a host of plans that are flexibly catered to specific types of businesses. Some of these vary depending on which region of the world you are from. 
These plans include:
New Business – catering to freelancers and startup businesses 

Nonprofits – catering to charities, religious organizations, and private foundations

Product Sellers – catering to physical store owners and online retail businesses and the warehouses that service them

Professional Services – catering to architecture or landscaping business owners
QuickBooks Online pricing is flexible because its solutions are available to businesses of all sizes. However, their software is better suited for smaller to medium-sized businesses. Their offerings are customizable, meaning small businesses can choose which features they are actually going to use. 
An analysis by Enlyft on QuickBooks customers showed that the top 3 industries that use QuickBooks Online are Accounting, Information Technology and Services, and Computer Software. 
What Are the Features and Benefits of Using QBO?
As with most package-type deals, there are certain features that are available depending on the plan. Below we will list those that are common among the 4 plans that QuickBooks Online offers. 
All plans include access to mobile apps, customer support and third-party app integrations. This is important to note when reviewing QuickBooks Online pricing. Their mobile app for iOS and Android devices ensures you get all the essential capabilities that QuickBooks Online provides.
Add-on services — including QuickBooks Payroll, QuickBooks Time and QuickBooks Payments — will incur separate costs.
1. Automate Your Workflow 
Accounting procedures are automated by QuickBooks Online, saving small business owners time and stress. You may sync information from bank and credit card transactions, issue recurring invoices and payment reminders, reconcile spending, and more using the software. In addition to being difficult and time-consuming, manual data entry exposes your books to human error, which can lead to errors or duplications.
2. Track Your Expenses and Profitability 
To help you manage cash flow, QuickBooks enables you to track spending, profitability, and inventory. You won't ever be left wondering where your transactions are. QuickBooks Online pricing reflects this quality feature. Your income and expenses are automatically tracked by the application, which also automatically categorizes them. Additionally, you can design unique rules to arrange expenses in the system correctly.
3. Generate Custom Reports
The software includes at least 20 different pre-built report types, as well as custom reports in some plans. QuickBooks Online saves you from the tedious task of creating financial reports from scratch by including the trial balance, general ledger, and 1099 transaction detail reports you'll need come tax time. The software allows you to plan reports for a particular time of day and frequency, such as daily, weekly, monthly, or quarterly. Reports are then emailed to you. You can also mark reports as favorites. 

4. Maximize Your Tax Deductions
To increase profits, you must maximize your tax deductions, which QuickBooks Online can help you do with its tax deduction tools. With the "snap and store" feature, your receipts are immediately entered. The software can keep track of your miles for business-related trip expense deductions. For quarterly payments, the application also automatically calculates taxes.
Your expenses are also automatically grouped so you will know what to write off when it comes time to file your taxes. Your documentation will be organized and available for you when tax time comes. 
5. Make Invoicing Simple
With automatic updates to your company's ledger, the software enables you to invoice clients, view accounts receivable, and accept payments. Invoicing takes a lot of time if the wrong software is used. Avoiding this costly error alone can justify QuickBooks Online pricing. 
Customer information is automatically filled up on each invoice when using QuickBooks Online. Additionally, you can add your company's logo and color palette to each invoice to maintain your brand front and center across all conversations. It is possible to manually send invoices or set up periodic automatic invoice sending. Additionally, QuickBooks enables you to add a button to the invoicing tool that will collect payments via debit and credit cards as well as ACH e-checks.
QuickBooks Online has several benefits on top of the already robust features mentioned above. 
1. Learning Resources
Though QuickBooks Online has a learning curve, it balances out with all the readily available resources to learn and navigate the program. There are classes, videos, forums, and other useful materials. You also have customer support service for all your queries. 
2. Recording
Easily keep comprehensive and detailed records with QBO. You have a host of customizations and options to categorize, label, and annotate your records. 
3. Reporting
The more thorough your record-keeping, the more value you can get from specific reports. 
Create customized tags and run reports to reveal the financial state of your business. Get important insights to inform your next steps towards growth and profitability. 
4. Apps and Integrations
QuickBooks Online pricing does not include all the 750+ apps, third-party tools, and other bonuses that you can benefit from. However, it does provide the base for you to access them without integration hassles.
These apps can help you with tasks such as payroll, bookkeeping, tracking employee time, tax preparation, and generate additional valuable reports. QuickBooks Online also integrates with third-party apps so you can connect the programs you already use.  
5. Inventory Management 
Note that this special benefit is reserved for Plus and Advanced Plans. It will help you to keep track of your inventory, sync inventory with eCommerce platforms like Amazon, create purchase orders, track how much you spend on goods, schedule reorder times, and manage your vendors.
How Much Does QBO Cost?
QuickBooks Online pricing is organized into four tiers. Each offer caters to the various needs of different types of businesses. Although the plans have similar pricing across different versions (US, PH, etc,) of the site, there are different sales going on per country. To give you an example, we have here the pricing shown for the US site at the time this post was written.
On all four plans, the first three months are half off and then you pay the regular price. 
Simple Start
$30 per month
For small businesses

One user

Track income and expenses

Capture and organize receipts 

Maximize tax deductions

Track mileage

Manage cash flow

Basic reports

Track sales and sales tax 

Manage 1099 contractors

Connect 1 sales channel 
Essentials
$55 per month
For small businesses 

3 users 

Simple Start features 

Time tracking

Manage and pay bills

General reports

Connect 3 sales channels
Plus
$85 per month
Simple Start and Essentials features

5 users

Track project profitability

Track inventory

More extensive reports

Connect all sales channels
Advanced
$200 per month
25 users

All previous plan features

Comprehensive reports

Batch invoice 

Expense creation

Excel business analytics

Employee expense management tools

More customization options

Exclusive apps 

Dedicated account team

Online training

Workflow automation

Data management and restoration 
How Do I Implement & Use QuickBooks Online?
Getting started with QuickBooks Online is simple. It all starts with making sure you purchase the right plan. You will have access to the QuickBooks dashboard once you've chosen a plan. This is where you can connect and manage your accounts. You will be guided by prompts as you enter your financial information throughout the setup process. Additionally, you have the option of manually entering the data or importing any saved data from previous accounting software.
You must first enter the fiscal year and information about your firm in order to use QuickBooks Online. The next step is to select your primary currency and then decide between the two accounting techniques, cash or accrual accounting.

You can now choose your default "net payment" invoice terms and your company's logo. For instance, you would choose Net 30 if you anticipated that clients would pay invoices within a month after receipt.

You must also configure the sales tax feature under the Tax page if you sell goods. By selecting between inventory management strategies like FIFO and LIFO, you can pick how you wish to track your inventory.
After entering the data, you may access your processes and reports from the dashboard as well as check the balances of your accounts. Because it provides a breakdown of your company's cash flow, profitability, expenses, income, and sales, the Business Overview tab is very useful.
You can use the My Accountant tab or the Manage Users page in Settings to invite your bookkeeper or accountant to your QuickBooks Online account. If you don't already have an accountant, you can also search for one.
Conclusion
QuickBooks Online pricing may not be the cheapest out there. Based on what you get in each plan tier, though, it is certainly competitive. Make sure that you know exactly what you need before you make a selection. This will help you avoid unecessary expenses.