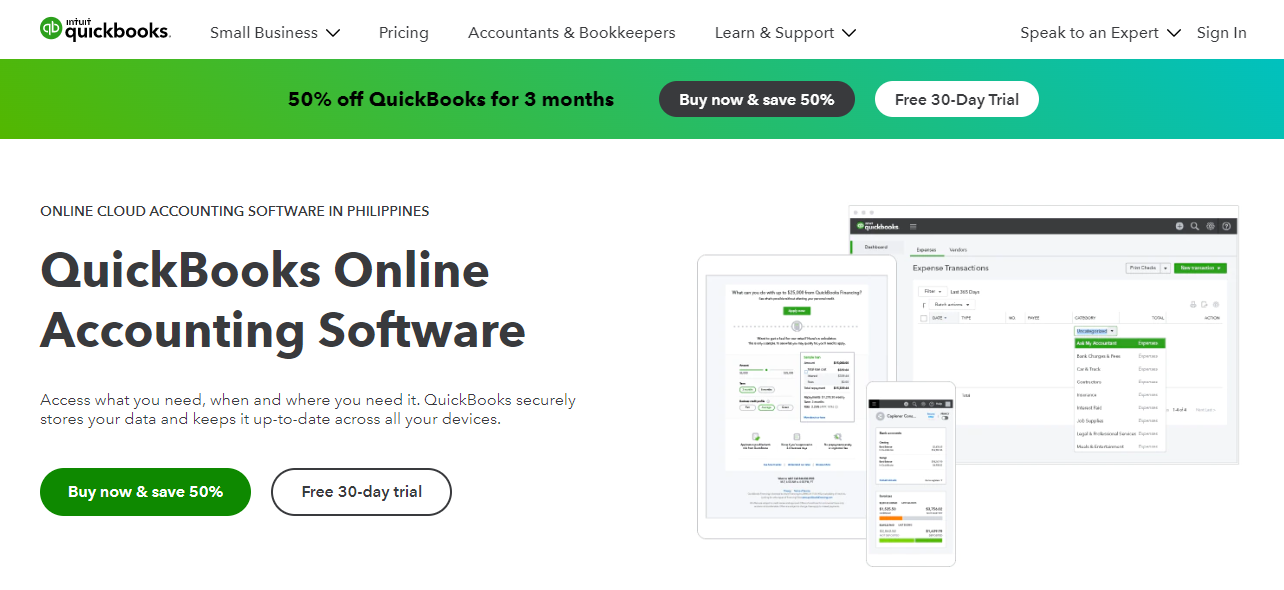 QuickBooks Online is the top accounting software for small businesses. Are you looking for affordable and easy solutions to help you manage your income and expenses and business as a whole? If you are, then this may be the solution for you.
Below is a rundown of what you need to know to decide if it's a good option for your business. 
What Is Quickbooks Online?
QuickBooks Online is cloud-based financial management software. It offers several services and solutions for anyone from freelancers to medium-sized businesses. These include solutions like sending invoices in an instant, automated schedules and templates, access to organized receipt records, and customizable reports. We recommend QuickBooks Online as one of the best accounting software tools for small and new businesses. 
What Does Quickbooks Online Cost?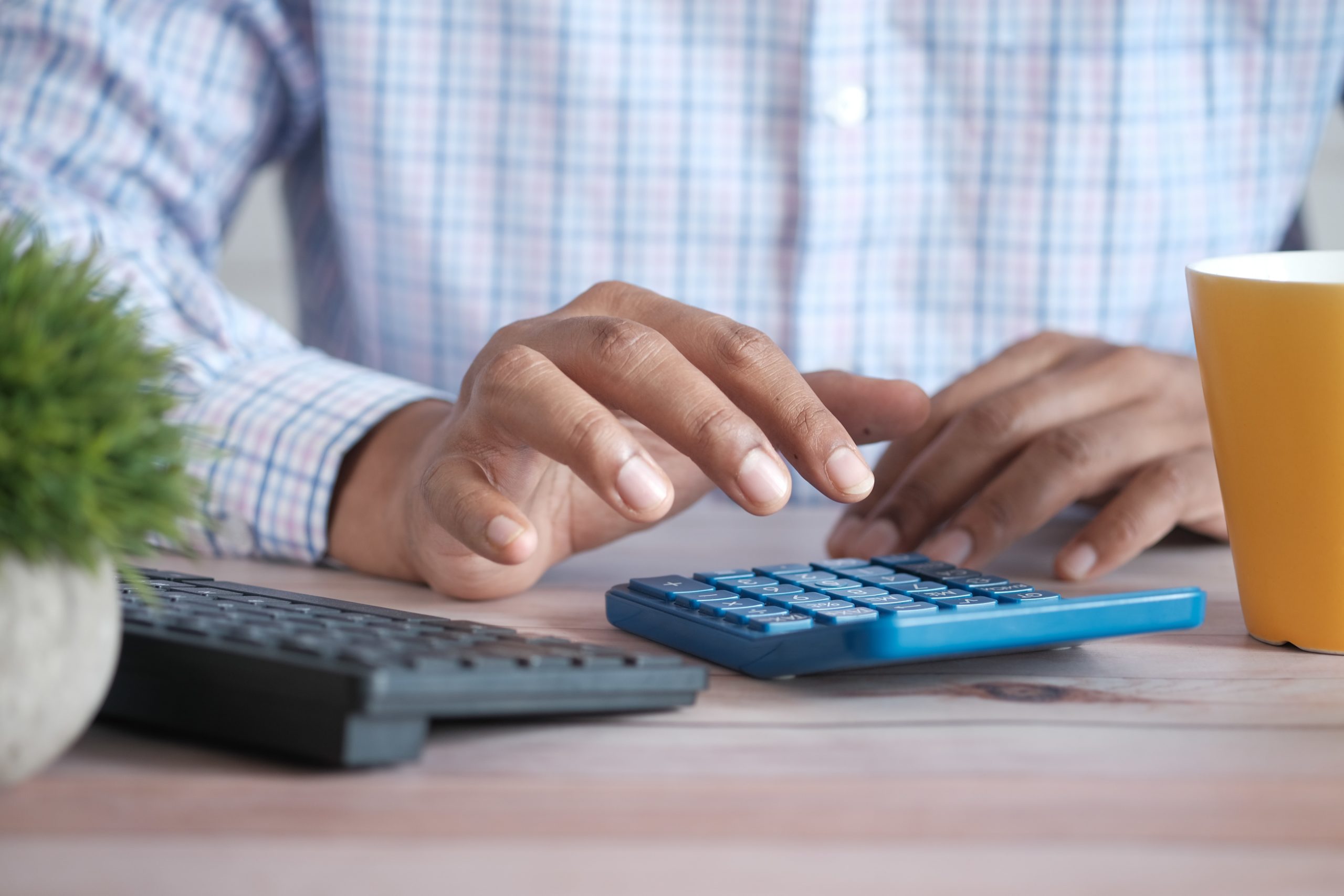 QuickBooks Online offers three plans from which to choose. You can avail of them on a monthly subscription basis. We will go through each one and you can decide for yourself which plan is best suited for the needs of your business at this stage. 
QuickBooks Online has a free version. They also offer a free 30-day trial for any of the paid plans. What's more, the company doesn't require credit card information to test the software. The price for each of the subscriptions falls within the average range for bookkeeping and accounting software.
Simple Start
This is their budget-friendly base plan that goes for $17 per month. 
This plan includes:
Income and expense tracking – monitor via real-time dashboards, customizable categories for sorting income and expenses

Send custom invoices and quotes – faster payments by adding credit card payments for invoices, invoice tracking

Connect your bank – download and automatically sort transactions, view transactions in real-time

Track incoming or outgoing VAT – calculates in real-time how much you owe for VAT-related transactions, generate VAT reports for tax filing

1 user + 1 accountant – accountant access to your books, specific employee access, auto-syncing, user-access levels to keep data secure, report-sharing 
Essentials
This is the "value-for-money" option at $26 per month.
Includes all of the above, plus:
Insights and reports – run multiple kinds of reports, cash flow tracking, and reporting

Manage employees – project tracking and timesheets

Multi-currency – buy and sell in 145 currencies

3 users + 1 accountant
Plus
This is the option for more established businesses at $36 per month. 
Includes all of the above, plus:
Recurring transactions – automate invoices, track bills and set up recurring payments

Inventory tracking – track products and costs, create purchase orders, sync with e-commerce platforms

Track profits, expenses, etc. by project or location

Budget management – tracking and reports

5 users + 1 accountant
You can upgrade to Quickbooks Online Advanced if you feel your business needs this premium option priced at $100 per month. It includes all of the above, plus:
Automate workflows and automate backups and restoration 

Send data to Excel for accuracy and custom insights

Customized permissions and access  

Free training for new features

Dedicated account team to assist with technical issues

Exclusive Premium Apps

Employees submit expenses to Quickbooks for easy tracking 

Batch invoices and expenses

25 users
Prices are subject to change, so be sure to check the latest pricing and promotions.
How Does QBO Help My Online Business?
QuickBooks Online is designed to dramatically cut down the time that you need to spend managing your business finances. You can use it for: 
Managing customers and suppliers

Creating estimates and invoicing customers

Tracking sales and cash flow, and general company performance

Generating reports

Paying bills

Monitoring taxes and preparing returns

Planning ahead (budgeting, marketing, etc.)
Pros and Cons of Quickbooks Online?
Here's a quick list of the best and worst things about QuickBooks Online:
Pro
s
Cloud-based – log in from anywhere, collaborate in real time from anywhere

Easy to use and teach; intuitive design

Monthly pricing (versus annual)

Strong features

650+ integrations

Perfectly links data to bank for reconciliation

Great transaction reports

Data imports

Supports many users

Beautiful interface 

Help button and search bar 
Cons
Poor customer support

More expensive than other SMB products

Fewer features than Desktop

No sales orders

Poor documentation

Long payment delay

Limited number of fields available – makes some reporting difficult to manage
Quickbooks Online vs Quickbooks Desktop?
Online Solution
$30-$200/month

Cloud-based

1-25 users

Key features include: user-friendly, over 650 integrations, advanced invoicing 
Desktop Solution
$349.99/year+

Locally-installed

1-40 users

Key features include 240+ integrations, strong accounting features, advanced reporting, 
With a QuickBooks Online Advanced plan, you can manage a larger business on the go. It is also much easier to learn and use than the original desktop version. Plus, you get mobile apps to help you manage your business from anywhere you have an internet connection.
What Are the Core Features of QBO?
These are the features that users value most, based on review research:
Activity Dashboard

API

Billing & Invoicing

Compliance Management

Customizable Reports

Data Import/Export

Reporting/Analytics

Third Party Integrations
How Do I Hire a Quickbooks Online Pro to Handle My Books?
The go-to solution for hiring these days is on an online marketplace. Many businesses also search within their own ranks or networks to find qualified candidates. Hiring through an agency or similar specialized bookkeeping service is also a popular option. 
Searching randomly online is risky. Unless you have a huge business network, you can severely limit your options. Looking to a group that makes it their business to curate talent experienced in QuickBooks Online is the most intelligent option. They will protect you because they know how important it is to uphold superb standards. They will also have a lot of experience and a larger network to draw from. 
If you want to know more about hiring someone to manage QuickBooks Online for you, get in touch with us!
Final Thoughts on QBO
QuickBooks Online is a true cloud solution. You do not need to install any software on your device or computer. You simply log into the QuickBooks Online portal using an internet browser. This means you can get to your complete accounting data at any time and even instantly share it with anyone you're collaborating with. All your data gets backed up securely to the cloud, too, and you can export it to Excel spreadsheets whenever you want. 
All QuickBooks Online packages include support and future updates and upgrades. The tool also auto-syncs with all connected devices and users to keep everyone on the same page.